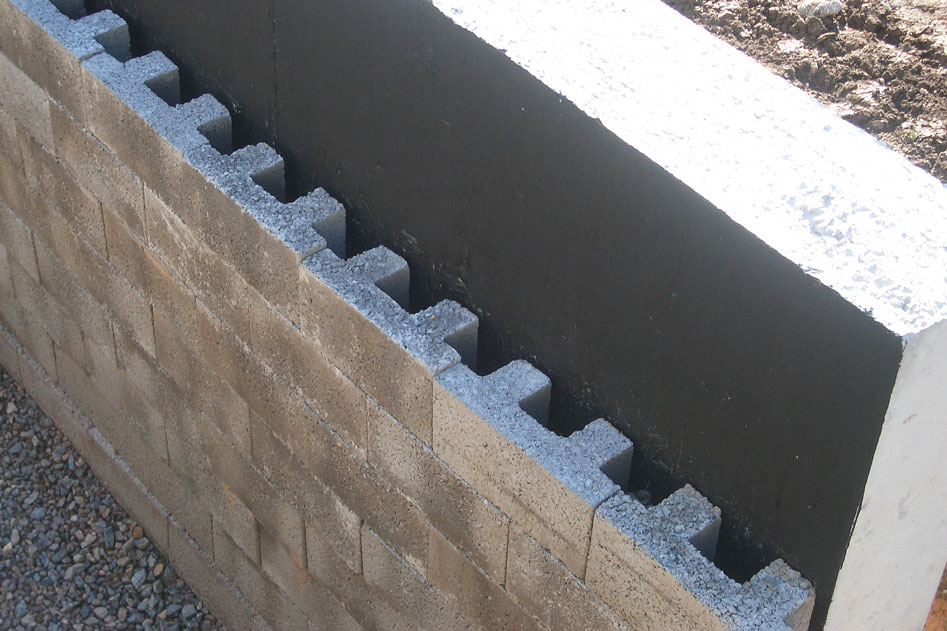 Bridge Abutment Drainage Block
For Drainage on Underground Structures, Bridges, Abutments and Retaining Walls
Advantages of the Bridge Abutment Drainage Block
High load bearing strength of 7N/mm2 and greater.
Excellent flow rate through porous concrete block into preformed drainage channel.
Vertical channel system creates drainage for water against structure.
Superior lateral strength and resistance to crushing from backfill earth pressures.
Simple easy to lay mortar free system.
Fewer breakages - design strength ensures damages are kept to a minimum even with heavy handed treatment.
More cost effective.
Reduced surface contact area minimises capillary action between block and concrete structure ensuring less moisture travel through structure.
High performance drainage solution for concrete structures by providing a positive and rapid evacuation of subsurface ground water before accumulated hydrostatic pressure can compromise the structure.
Reduces the effect of pore water pressure.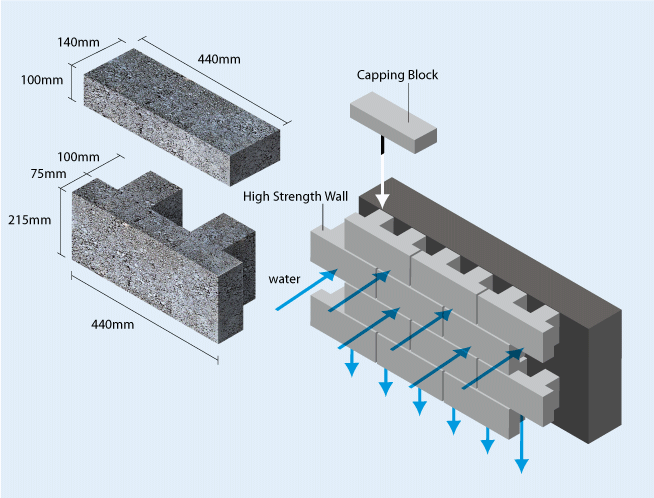 ---