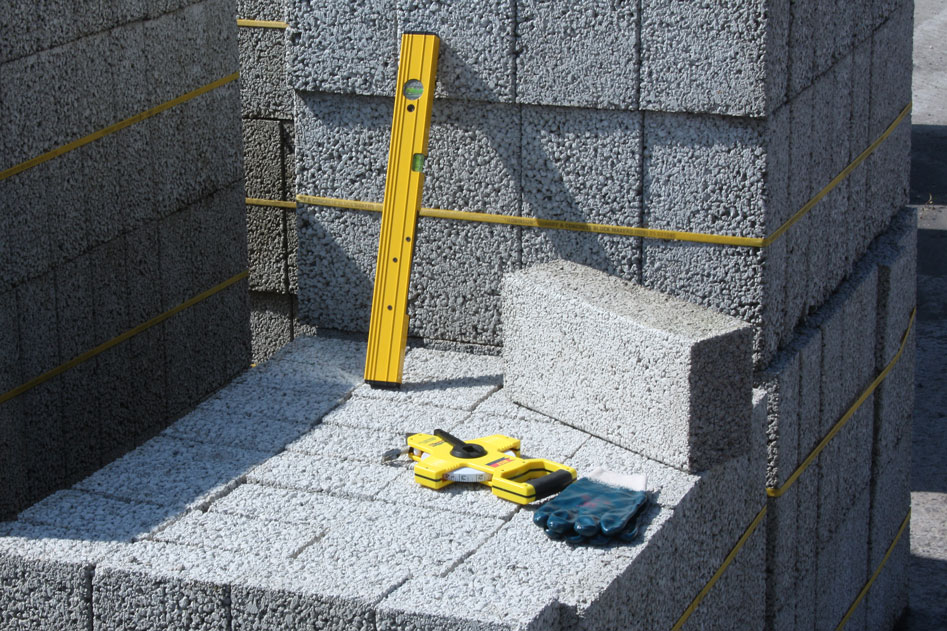 Lightweight thermal blocks
440 x 215 x 140mm
Manufactured from pumice to offer high thermal efficiency on internal leaf of cavity wall construction. Low density and weight saving means block can be built for partitions where deep foundations are not always available.
Where to Apply it's Strength:
Industrial - Pumice blocks are ideal for factory or industrial plant walling where weight saving, high strength and low material costs are of prime importance.
Commercial - Structural soundness, simplicity of compliance with thermal regulations for offices, institutional buildings and shops can be met by pumice blocks.
Domestic - Pumice blocks have the strength to carry floor slabs and can offer thermal efficiency.
Agricultural - Pig and poultry units' walling. Pumice blocks can offer thermal efficience and reduce condensation.
Advantages of the Thernal Brick
low thermal conductivity - 0.32 1 W/(m°C).
improved sound insulation.
---